https://www.sozcu.com.tr/2020/dunya/son-dakika-bomba-iddia-dunyayi-savasin-esigine-getiren-suikastin-planlayicisi-dusen-ucaktaydi-5592850                        
News | World
            Sozcu.com.tr
            2020 január 28, 14:04
The Iranian leadership claims that the mastermind, who planned the assassination commander of Revolutionary Guards Qāsem Soleymānī, aching ranking CIA official was on the plane, which crashed in Afghanistan.
According to the "Mizan" News Agency, often labeled as a mouthpiece of the Tehran government the same Micheal D'Andrea, who among many others took his share from the operation against al-Qā'ida leader Usama bin Lādin, was on the plane, which crashed yesterday in Afghanistan's Gazna Province.
The Ṭālebān claims that the plane belonging to the CIA did not crash, but they shot it down. Yet the organization has not provided evidence for that.
According to some hypothesis the leader of the Central Intelligence Agency (CIA) of the United States in Iran, Afganistan and Iraq, the otherwise known by the nickname "Dark Prince" (Dark Prince trans.) D'Andrea was the person, how planned the assassination against the commander of the Irani Revolutionary Guards, Qāsem Soleymānī.
The man considered amongst the most important agents of the CIA, D'Andrea joined the organization at the same year of Homeīnī Revolution, in 1979. For the operations in Iran D'Andrea was also known by the name "Ayatollah Mike".
CONTRADICTING NEWS ARE COMING

The news about the crashed plane, considering how many people were on board and how many died, gives space for a number of debates…

The Ṭālebān claims that six corpses were extracted from the wreckage. An Afghan Police Captain at the same time talked about four dead and two missing. An American source, however, claims that less than five people were on board.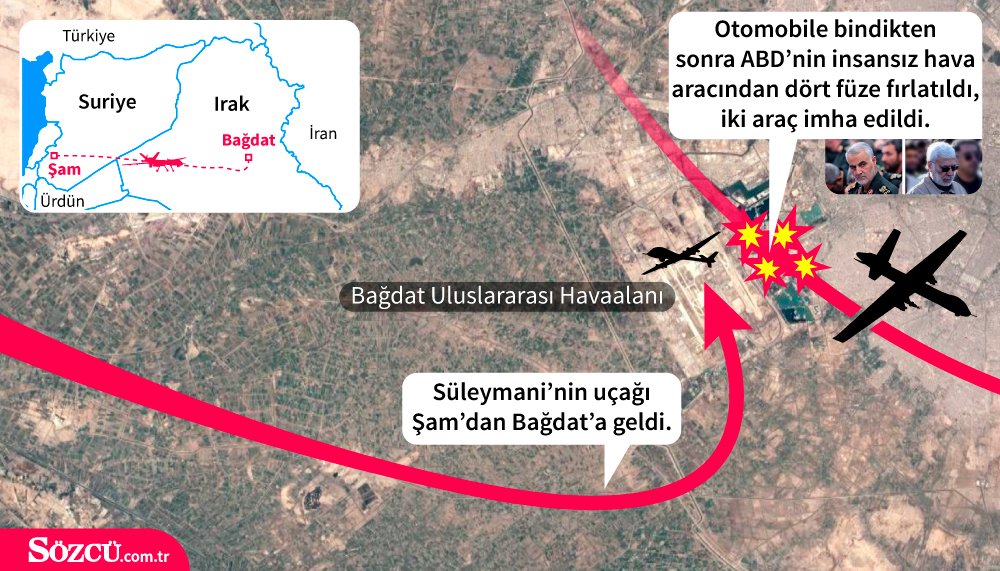 SOLEYMĀNĪ WAS KILLED, IRAN EXECUTED MISSILE ATTACKS
Commander of the Jerusalem Corps belonging to the Irani Revolutionary Guards, Major-General Qāsim Soleymānī lost his life on 3 January in the capital of Iraq, Baghdad, in a dron attack carried out by the USA.
After that on 8 January retaliated by a missile attack for the assassination of "Soleymānī" carried out by the approval of the President of the USA, Donald Trump.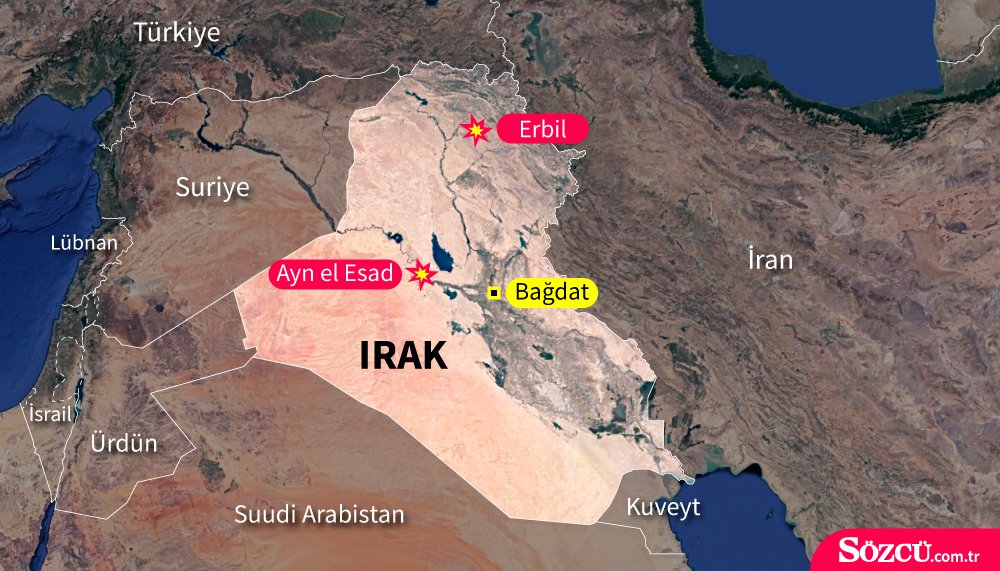 The Iranian forces hit two bases belonging to the USA. The 'Ayn al-Asad airbase in the vicinity of the capital Baghdad, and an American base in the capital of the Kurdish Autonomous Region, Erbil were targeted.
According to the leadership of the USA, no one lost his life in the Irani attack. Tehran, however, claimed that 80 "terrorists", meaning American soldiers died during the operation.
---
Bomba iddia! Dünyayı savaşın eşiğine getiren suikastın planlayıcısı düşen uçaktaydı
Haberler | Dünya
            Sozcu.com.tr
            14:04 – 28 Ocak 2020
İran Yönetimi, Devrim Muhafızları Komutanı Tümgeneral Kasım Süleymani'ye yönelik suikastı planlayan üst düzey CIA yetkilisinin Afganistan'da düşen uçakta bulunduğunu iddia etti.
Tahran Yönetimi'nin sözcüsü olarak nitelendirilen "Mizan" yayın kuruluşunun haberine göre; El Kaide lideri Usame bin Ladin'in öldürüldüğü operasyonda da dahli olduğu iddia edilen Michael D'Andrea, dün Afganistan'ın Gazne vilayetinde düşen uçaktaydı.
Taliban, CIA'e ait olduğunu öne sürdüğü uçağın düşmediğini, kendileri tarafından düşürüldüğünü öne sürdü. Ancak örgüt herhangi bir delil sunmadı.
ABD Merkezi Haber Alma Teşkilatı'nın (CIA) İran, Afganistan ve Irak'ta operasyonlarının başı olan "Dark Prince" (Karanlık Prens) lakaplı D'Andrea'nın, İran Devrim Muhafızları Komutanı Kasım Süleymani'ye yönelik suikastı planladığı iddia ediliyor.
CIA'nin en önemli casuslarından biri olarak gösterilen D'Andrea, CIA'e İran'da Humeyni Devrimi'nin gerçekleştirildiği 1979 yılında katıldı. D'Andrea, İran'daki operasyonları nedeniyle "Ayetullah Mike" takma ismiyle anılıyor.
ÇELİŞKİLİ HABERLER GELİYOR

Düşen uçakta kaç kişinin bulunduğuna ve öldüğüne dair haberler oldukça tartışmalı…

Taliban uçaktan altı ceset çıkarıldığını öne sürdü. Bir Afgan polis müdürü ise dört kişinin öldüğünü, iki kişinin ise kayıp olduğunu ifade etti. ABD'li bir yetkili de uçakta beşten az kişi bulunduğunu duyurdu.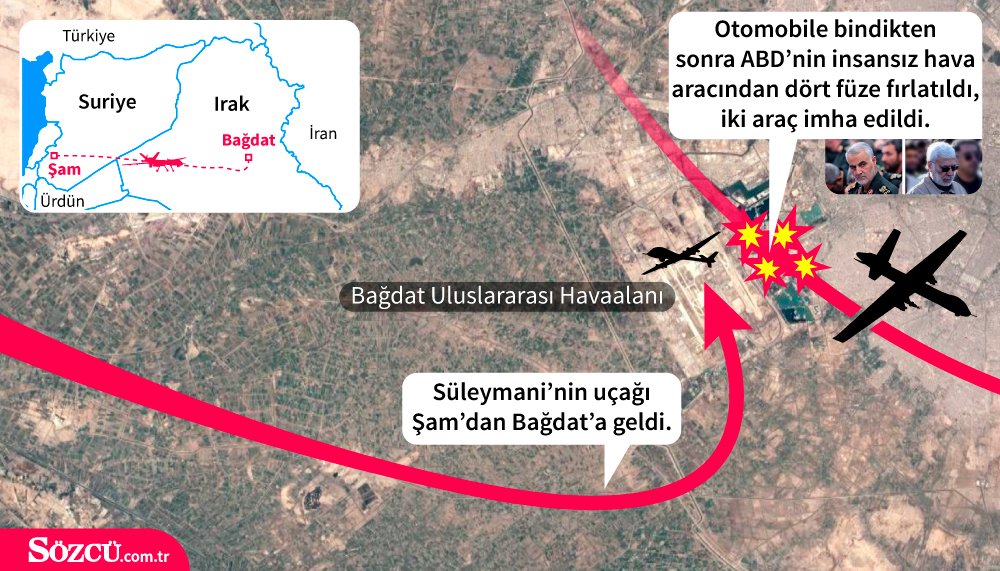 SÜLEYMANİ ÖLDÜRÜLDÜ, İRAN MİSSİLLEME YAPTI
İran Devrim Muhafızları Kudüs Gücü Komutanı Tümgeneral Kasım Süleymani, 3 Ocak'ta Irak'ın başkenti Bağdat'ta ABD güçlerinin silahlı insansız hava araçlarıyla düzenlediği saldırıda hayatını kaybetmişti.
İran ise bizzat ABD Başkanı Donald Trump'ın talimatıyla gerçekleştirilen "Süleymani" suikastına 8 Ocak'ta yaptığı misillemeyle yanıt verdi.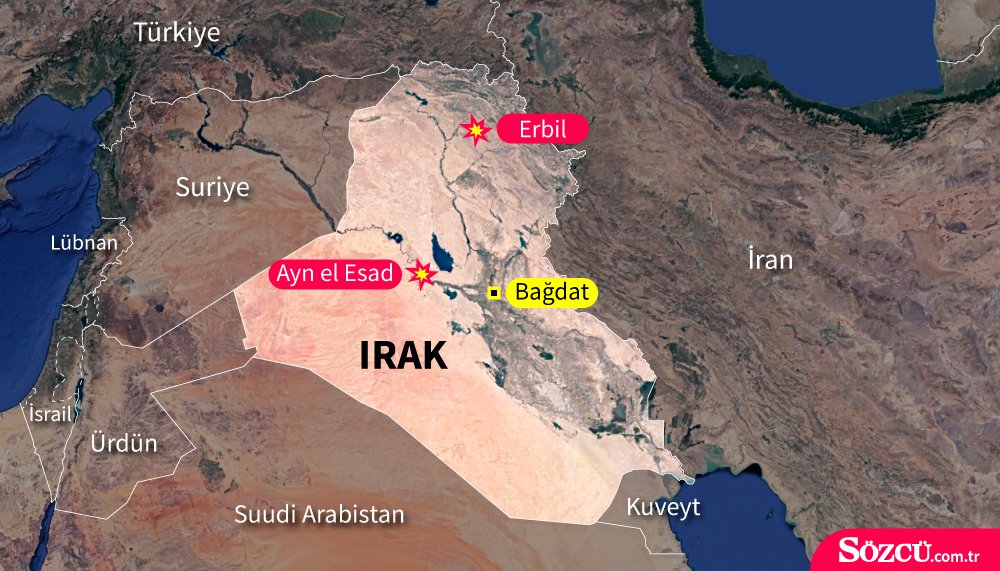 İran güçleri ABD'nin Irak'taki iki üssünü vurdu. Başkent Bağdat yakınlarındaki Ayn el Esad Hava Üssü ve Kürt Bölgesel Yönetimi'nin başkenti Erbil'deki Amerikan üssü, İran füzelerinin hedefi oldu.
ABD Yönetimi, İran saldırısında can kaybı yaşanmadığını açıkladı. Tahran ise "terörist" olarak nitelendirdiği 80 Amerikan askerinin öldüğünü öne sürdü.
---