http://www.almayadeen.net/news/politics/1382036/معلومات-للميادين–طاقم-المقاتلة–تورنايدو–السعودية-موجود-لد
February 23, 2020, 23:00
al-Mayadeen net
Informations to al-Mayadeen suggest that the crew of the "Tornado" fighter jet, which was downed by the Yemeni air defense last week is at the hands of the Sana'a government.
News were reported to al-Mayadeen that "the crew of the Tornado fighter , which the Yemeni air defense downed last week is in the hands of the Sana'a government".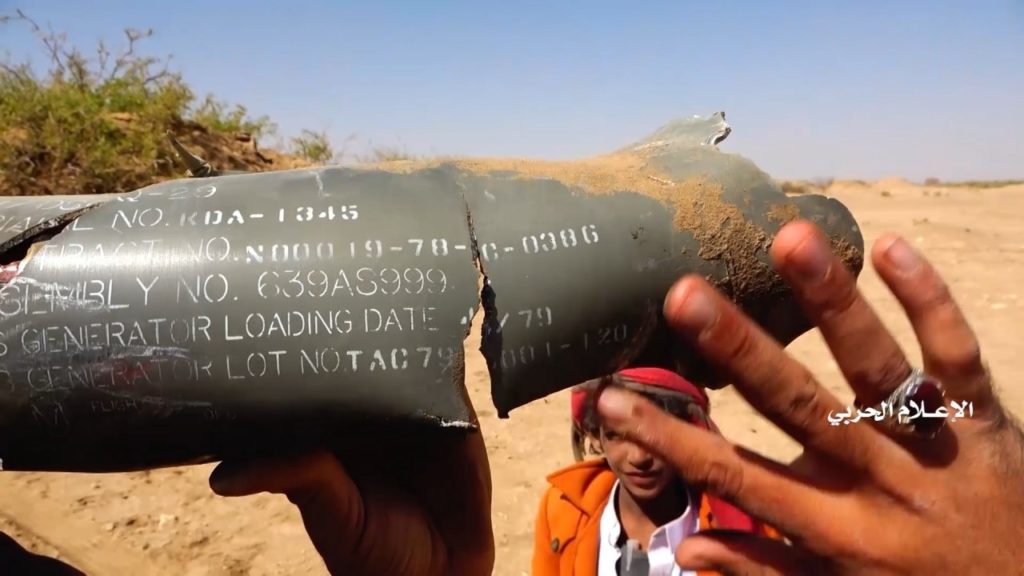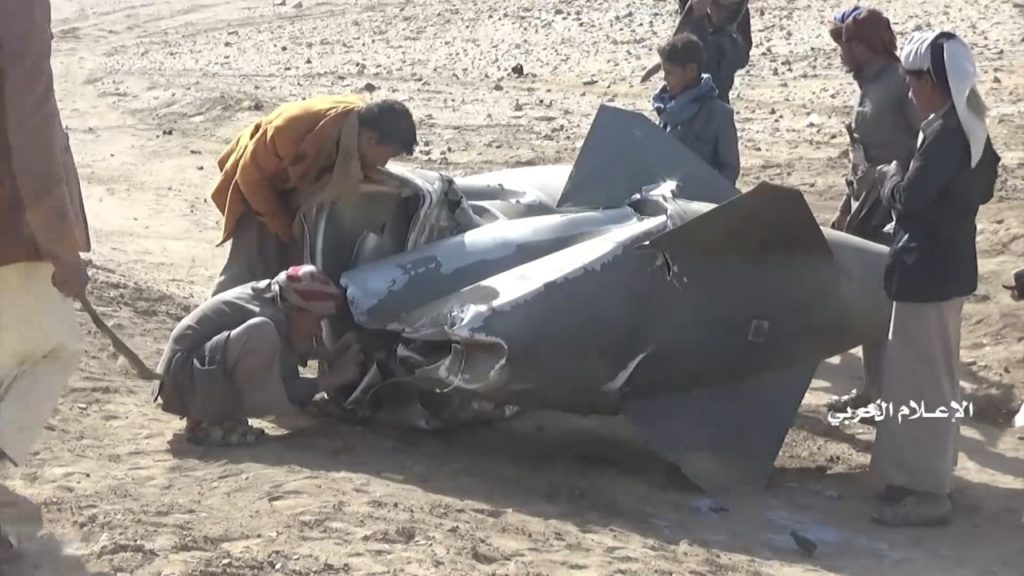 The news pointed out that "the crew of the Tornado fighter is made up of two pilots, who were wounded in the airstrikes made against the wreckage of the same plane", revealing that "the airstrikes or the Saudi coalition upon the wreckage of its fighter after it crashed aimed to kill the two pilots".
Informations of al-Mayadeen brought attention to that the Yemeni Armed Forces concealed until now the faith of the two pilots and their conditions after the crash.
At the same time Muḥammad al-Buhaytī, a member of the Anṣār Allah Movement's Political Committee said that "the faith of the two pilots will be revealed in the appropriate time".
Al-Buhaytī added that "the Saudi coalition targeted any movement in the area of crashed fighter jet, which lead to the fall of tens of martyrs".
It should be pointed out that the Yemeni air defense on 15 February in the province of al-Ğawf downed "Tornado" type fighter jet, which is of British manufacturing and belongs to the Saudi Coalition forces.
The Coalition admitted the crash of a fighter jet belonging to it in the province of al-Ğawf in Yemen.
Yemeni military sources said that "the weapons, which were used to down the fighter are part of the new, locally produced and developed air defense system, and this system causes serious concern to the Coalition".
In the same context the Yemeni Defense Minister in Sana'a, Muḥammad Nāṣir al-'Āṭifī said today, Sunday that "the year of 2020 is the year of the air defense" stressing that "the day will come, in which the Yemeni skies will be impregnable for the plane's of the aggression".
---
معلومات الميادين: طاقم المقاتلة "تورنايدو" السعودية موجود لدى حكومة صنعاء
23 شباط 23:00
الميادين نت
معلومات الميادين تفيد بأن طاقم المقاتلة "تورنايدو" التي أسقطتها الدفاعات اليمنية الأسبوع الماضي موجود لدى حكومة صنعاء
أفادت معلومات الميادين بأن "طاقم المقاتلة تورنايدو التي أسقطتها الدفاعات اليمنية الأسبوع الماضي موجود لدى حكومة صنعاء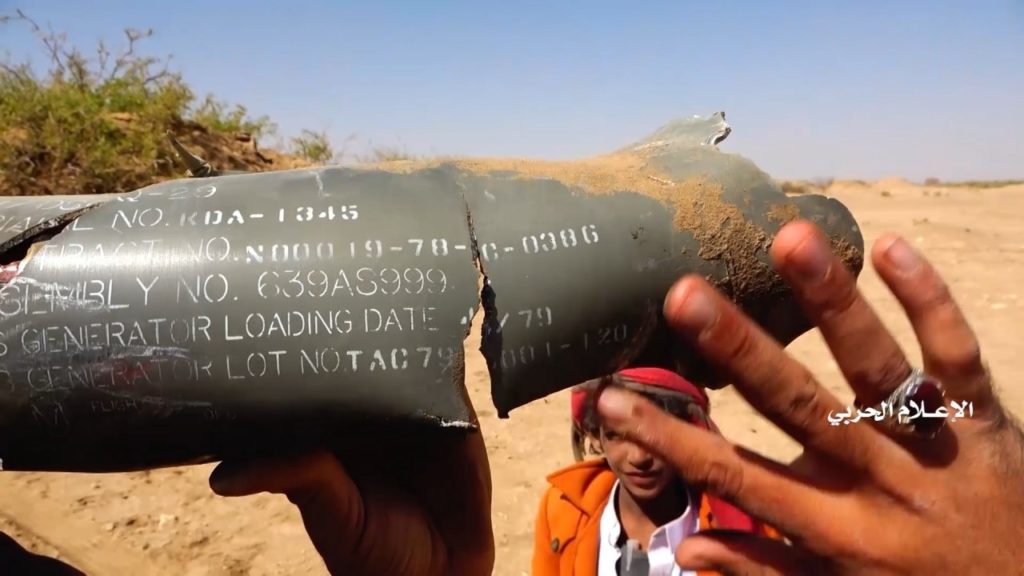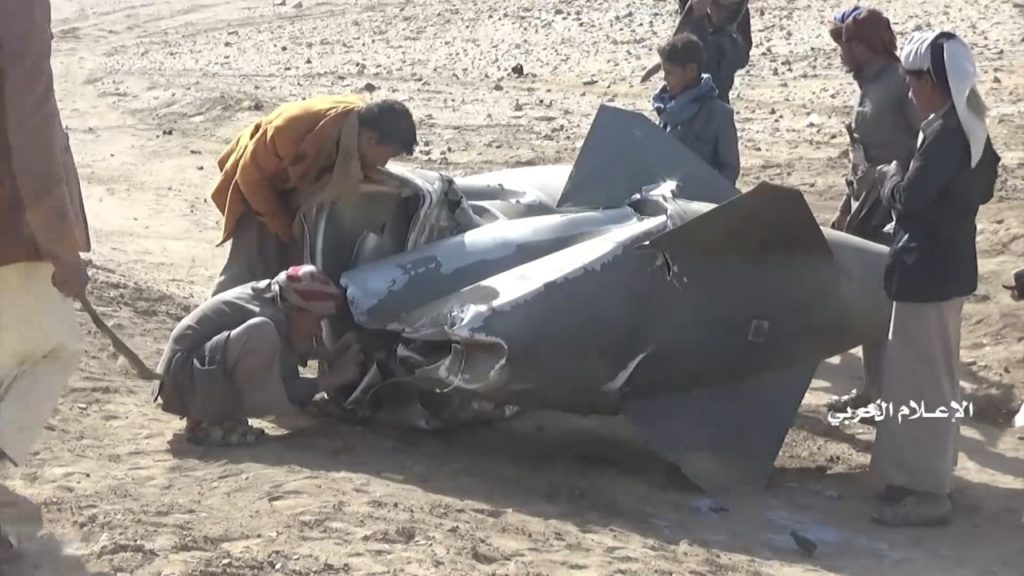 وأشارت المعلومات إلى أن "طاقم المقاتلة تورنايدو مؤلف من طيارين، أصيبا في الغارات الجوية على حطام المقاتلة نفسها"، كاشفةً عن أن "غارات التحالف السعودي على حطام مقاتلته بعد إسقاطها كان هدفها قتل الطياريْن"
ولفتت معلومات الميادين إلى أن القوات المسلحة اليمنية تتكتم حتى الآن على مصير الطياريْن وحالتهما نتيجة الإصابة
بالتزامن، قال عضو المجلس السياسي لحركة انصار الله محمد البخيتي للميادين إن "مصير الطيارين سيتم إعلانه في الوقت المناسب
وأضاف البخيتي أن "التحالف السعودي استهدف أي حركة في منطقة سقوط المقاتلة ما أدى إلى سقوط عشرات الشهداء
ويشار إلى أن الدفاعات الجوية اليمنية أسقطت في محافظة الجوف يوم السبت 15 شباط/ فبراير مقاتلة من نوع "تورنايدو"، وهي بريطانية الصنع، تابعة لقوى التحالف السعودي
واعترف التحالف بسقوط طائرة حربية تابعة له في محافظة الجوف في اليمن
وقال مصدر عسكري يمني إن "السلاح الذي استخدم في إسقاط المقاتلة هو جزء من منظومة دفاع جوي جديدة محلية الصنع ومتطورة، وهذه المنظومة تشكل عائقا جديًا للتحالف
وفي سياق متصل، قال وزير الدفاع اليمني في صنعاء، محمد ناصر العاطفي، اليوم الأحد إن "عام 2020 هو عام الدفاع الجوي"، مشدّداً على أنه "سيأتي اليوم الذي تصبح فيه سماء اليمن محرّمة على طيران العدوان
---