https://www.alalamtv.net/news/4927051/شاهد–السعودية-تطرد-هادي-ومرتزقته-من-فنادقها
14 May 2020, Thursday, 06:03 Greenwich time
Yemeni sources have reported that the Kingdom of Saudi Arabia informed the entourage of the resigned Yemeni President 'Abd Rabbihi Manṣūr Hādī that his time to remain in the kingdom on the expanse of the Saudi government has ended.
Al-'Ālam – Yemen
The Saudi side informed the officials in the government or the resigned Hādī residing in Riyadh that the time limit the Saudi government set up will end on 30 May this year, and will stop the financial expenditure.
They clarified that the Saudis have informed that the Yemeni side that whoever wishes to stay within the kingdom after the set date shall do so on his own expanse.
It should be mentioned that this decision comes in support of expanse cut measure, which the Saudi authorities have recently announced after the economic hit the Corona Virus has left behind, which spread in numerous countries. And that causes huge economic losses.
Many leaders and mercenaries of the group of 'Abd Rabbihi Manṣūr Hādī are staying on Saudi soil since the beginning of the Saudi aggression against Yemen in March 2015.
The government of the resigned Hādī moved to the Saudi capital and still fulfills all its roles from there. In addition to that, so does the leadership of the political parties represented under its umbrella and members of both houses of the Parliament, also the military and the governmental leadership and a number of businessmen. All of these are following the Saudi administration in their decisions regarding Yemen.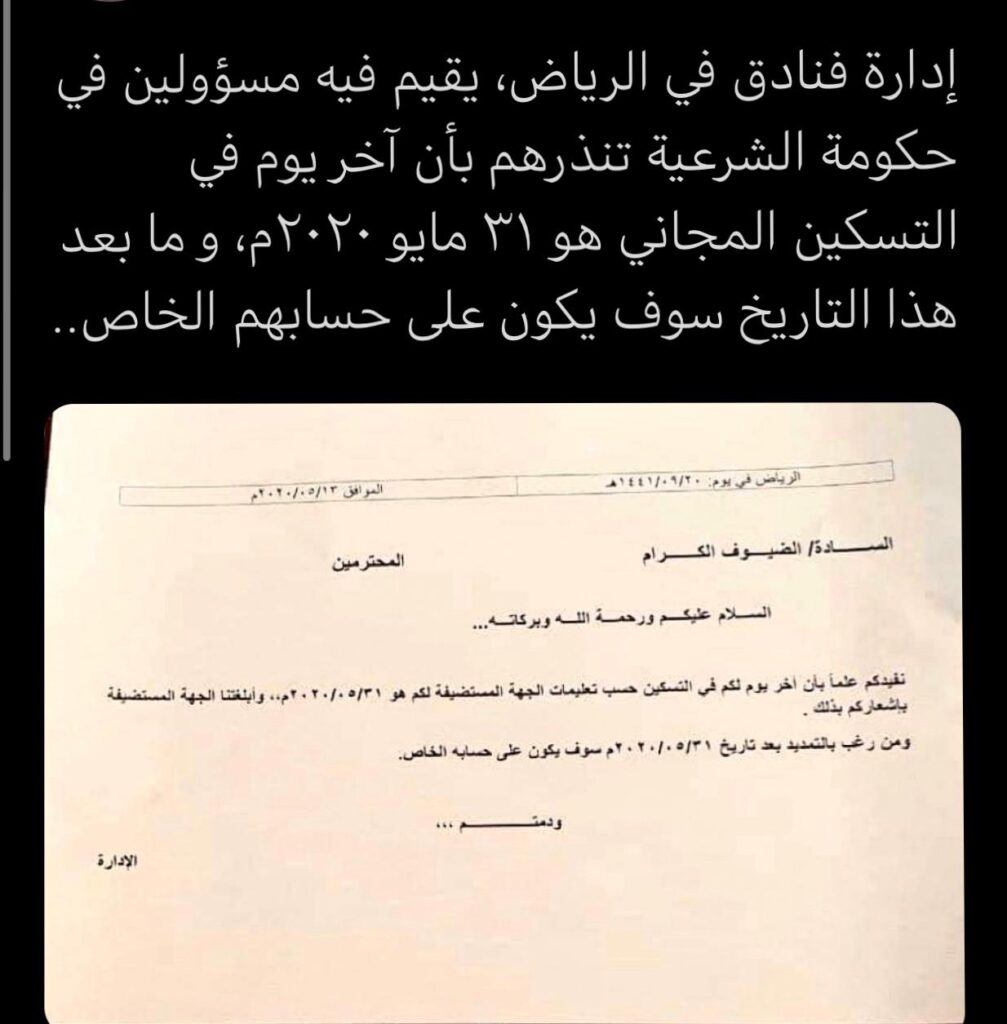 ---
شاهد.. السعودية تطرد هادي ومرتزقته من فنادقها
الخميس ١٤ مايو ٢٠٢٠ – ٠٦:٠٣ بتوقيت غرينتش
اعلنت مصادر يمنية إن المملكة العربية السعودية أبلغت انصار الرئيس اليمني المستقيل عبد ربه منصور هادي بانتهاء مهلة بقائهم داخل المملكة على نفقة الحكومة السعودية
وأبلغ الجانب السعودي مسؤولين في حكومة المستقيل هادي مقيمين في الرياض بمهلة حددتها الحكومة السعودية تنتهي في الثلاثين من مايو/أيار الجاري لوقف الإنفاق المالي
وأوضحت بأن السعوديين أبلغوا الجانب اليمني أنه من يرغب بالجلوس داخل الممكلة بعد التاريخ المحدد سيكون على نفقته الخاصة
وذكرت أن هذه الخطوة السعودية جاءت استنادا لإجراءات التقشف التي أعلنت عنها الحكومة السعودية مؤخرا، بعد الأضرار الإقتصادية التي خلفها وباء كورونا الذي انتشر في عدة دول، وتسبب بخسائر إقتصادية كبيرة
ويقيم في الأراضي السعودية العديد من قادة ومرتزقة جماعة عبد ربه منصور هادي منذ بدء العدوان السعودي على اليمن في مارس 2015م
وانتقلت حكومة هادي المستقيلة إلى العاصمة السعودية الرياض، وباتت تمارس مهامها الكاملة هناك، إضافة لقيادات الأحزاب السياسية المنطوية تحت لوائها وأعضاء في مجلسي النواب والشورى، وقيادات عسكرية وحكومية ورجال أعمال، وكلهم يتبعون الارادة السعودية في اتخاذ القرار تجاه اليمن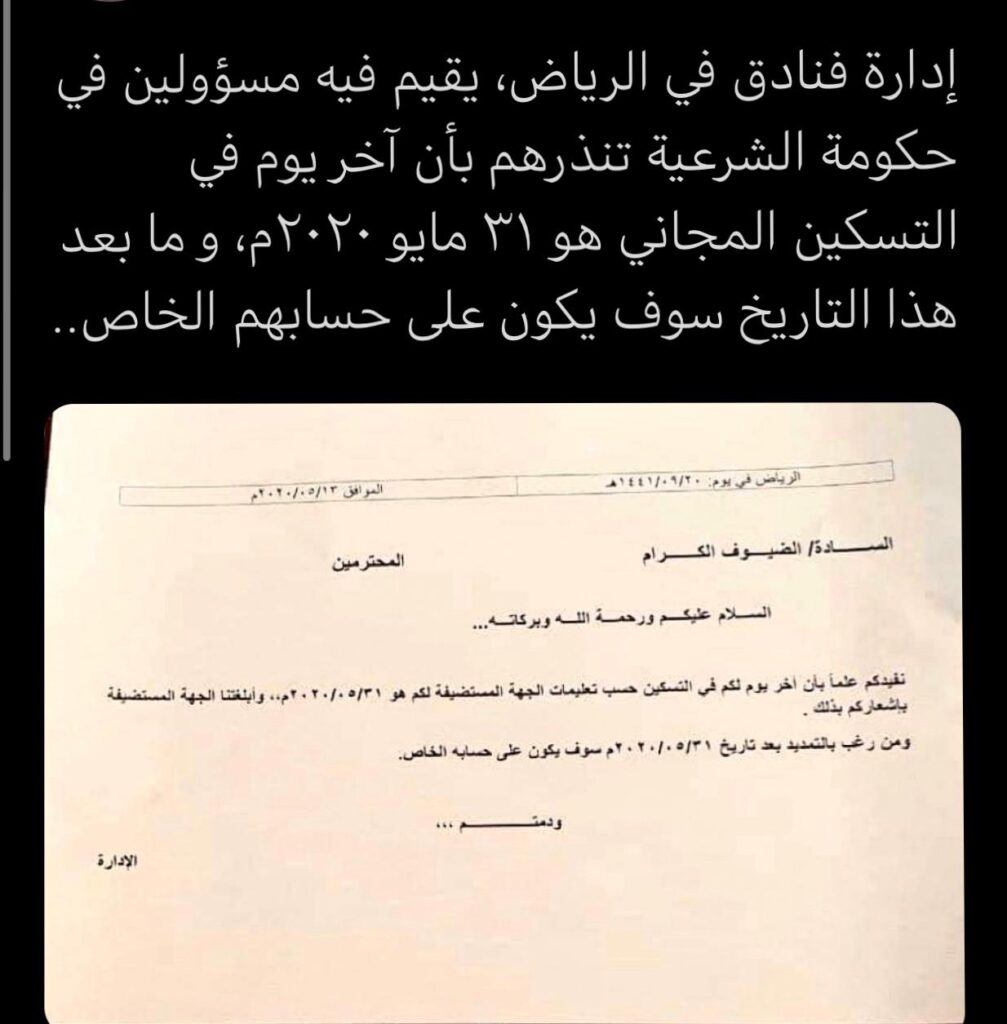 ---